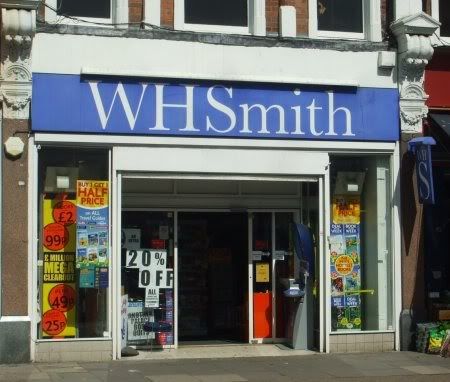 WHSmith
117 Muswell Hill Broadway
London
N10 3RS
TWIRL AVAILABILITY:
Excellent
TWIRL STORAGE:
On shelf
TWIRL PRICE:
70p
ADDITIONAL COMMENTS:
Photo and Twirl information supplied by
@themanwhofell
, who comments "it's all very well offering half-price books but the Twirls are very expensive. Yesterday I saw Hollywood actor Clive Owen outside this shop. He crossed the road and went into Marks and Spencers. I didn't get the chance to ask him about Twirls".