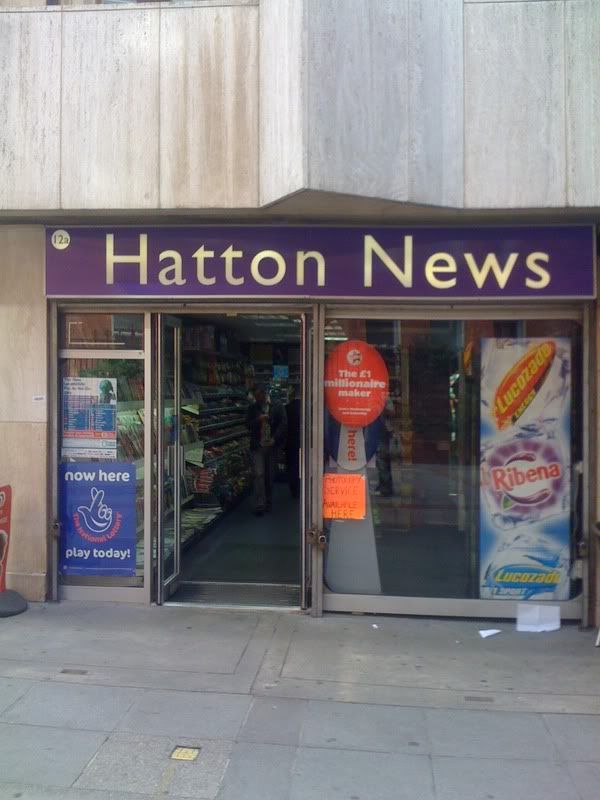 Hatton News
12 Leather Lane,
London, EC1N 7SS
TWIRL AVAILABILITY:
Good
TWIRL STORAGE:
On shelf
TWIRL PRICE:
55p
ADDITIONAL COMMENTS:
Twirl information and photo supplied by
mixmasterfestus
who points out that this shop is just round the corner from City News (and 3p cheaper) and also explains "They had 4 (now 3) Twirls. Due to the vast amount of chocolate they had, I couldn't find the Twirls, but the man was very nice and asked me if I was looking for something and pointed me towards them". That's what I like to hear, a story with a happy ending. With the economic situation continuing to look bleak, stories of swine flu filling the papers, we need to stay positive and remember the lesson of mixmasterfestus and the man from Hatton News. We need this.