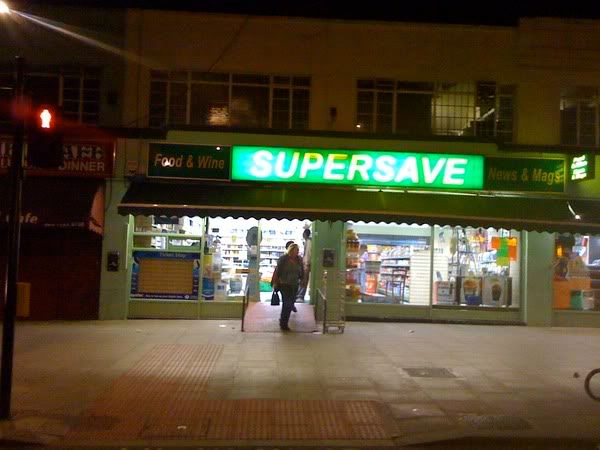 Supersave
4 Kilburn Bridge
London, NW6 6HT
TWIRL AVAILABILITY:
Not available
TWIRL STORAGE:
N/A
TWIRL PRICE:
N/A
ADDITIONAL COMMENTS:
Twirl information and photo supplied by
hencehemmo
, who filed
this audio report
*. Unfortunately, despite the man behind the counter being a big fan of Twirls, they didn't have any. They might have some on Tuesday though. To make up for not getting a Twirl, hencehemmo decided instead to get some fags.
*With technical support from
mixmasterfestus
.