Further to my previous visit to
Ross Food & Wine
,
hencehemmo
recently visited and took this exciting night time shot: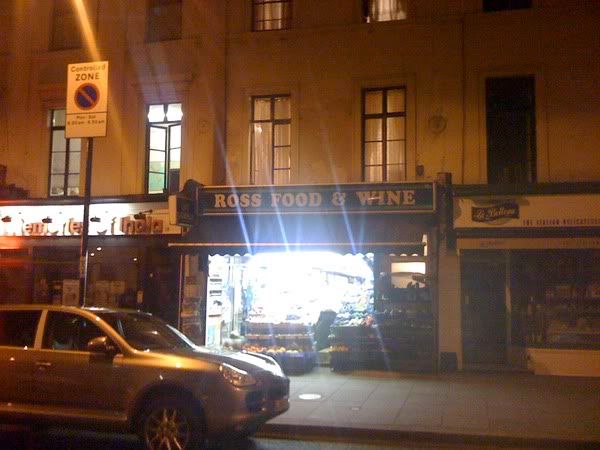 However, while I had no problem finding the (warm, overpriced) Twirls, on this occassion, hencehemmo was not so lucky.
She filed
this AUDIO report
*. "I'd rather be
blind
than not have a Twirl" she says. Yes, it's dramatic, but I can understand how she feels.
*With technical support from
mixmasterfestus
.