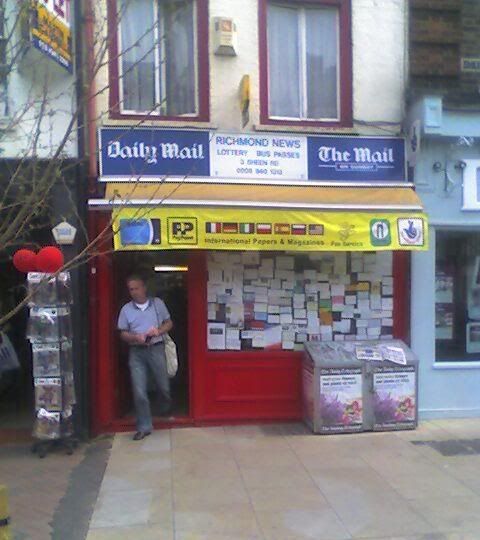 Richmond News
3 Sheen Road
Richmond, TW9 1AD
TWIRL AVAILABILITY:
Excellent
TWIRL STORAGE:
On shelf
TWIRL PRICE:
55p
ADDITIONAL COMMENTS:
Twirl information and photo supplied by
wardytron
, who also says "Twirls were 55p, which I thought was very reasonable considering the prime location in Richmond town centre, although the temperature inside the shop was a bit high. The quantity of Twirls wasn't great either, however I believe Richmond News can be forgiven as in their prime location space is at a premium. The man in the picture is giving me a funny look, for some reason."