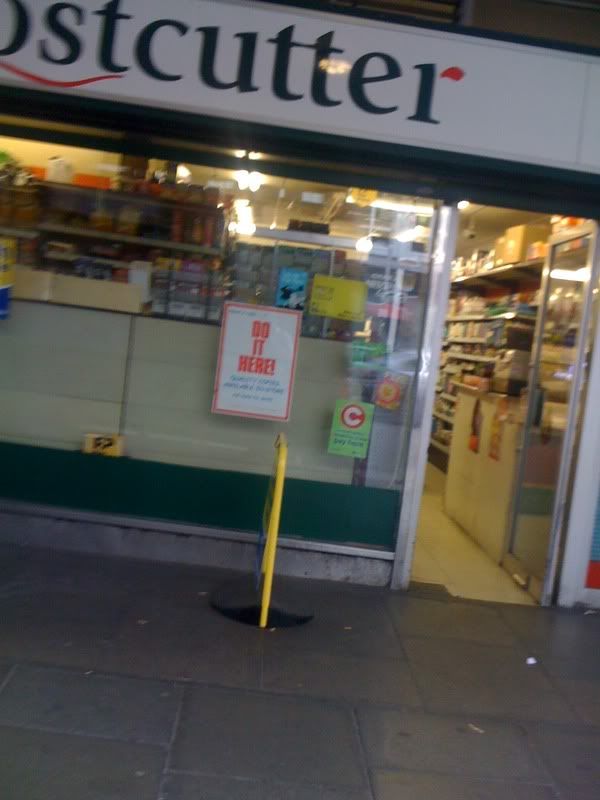 Costcutter
16-18 Goswell Road
London, EC1M 7AA
TWIRL AVAILABILITY:
Excellent
TWIRL STORAGE:
On shelf
TWIRL PRICE:
Supposedly, only 55p but in reality, 60p!
ADDITIONAL COMMENTS:
Twirl information and photo supplied by
mixmasterfestus
, who adds, in understandable outrage, "Lies! Lies and Subterfuge! I go in and it was labelled as 55p. Which as the studies are showing is quite a good price. I was actually hungry so went to pay for it. 60p! the lying twats had lied with their lying hands and and lying pencils and lying faces! Filthy lying bastard twats!" Although, there is good news - "the Twirl was nice".