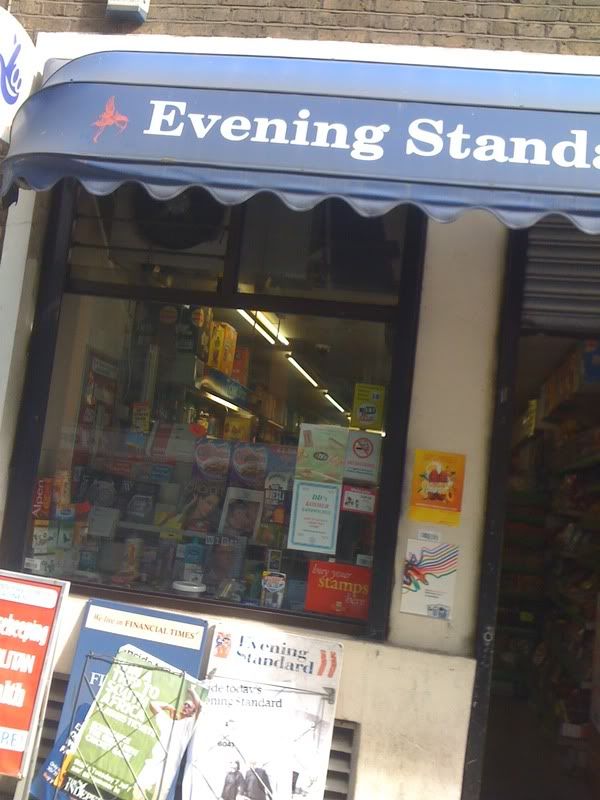 Portman Newsagent
32B Greville Street, The City
London, EC1N 8TB
TWIRL AVAILABILITY:
Excellent
TWIRL STORAGE:
On shelf
TWIRL PRICE:
63p
ADDITIONAL COMMENTS:
Twirl information and photo supplied by
mixmasterfestus
, who comments "good stock, pricey though" and also comments that the man behind the counter was "talking the crown jewels whilst playing on a BlackBerry. Very savvy". Very savvy INDEED, mixmasterfestus. You know, I wouldn't be surprised if the guy in Portman Newsagent has set up a Blog Alert so that he gets an email (sent to his BlackBerry, of course) to let him know when Portman Newsagent has been mentioned on the internet. In which case - hello Mr Portman Newsagent man! Please take on board mixmasterfestus' comments regarding the pricing of Twirls in your store.