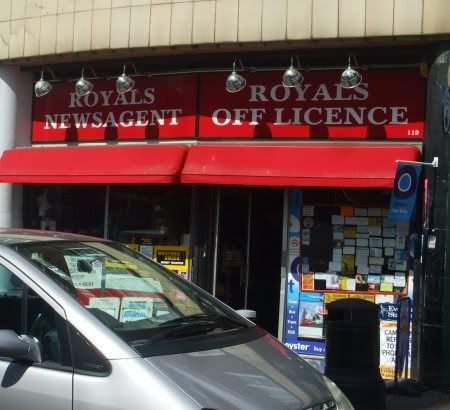 Royals Off-License & Newsagents
119 Muswell Hill Road
Muswell Hill N10 3HS
TWIRL AVAILABILITY:
Excellent
TWIRL STORAGE:
On shelf
TWIRL PRICE:
55p
ADDITIONAL COMMENTS:
Photo and Twirl information supplied by
@themanwhofell
who explains "the Twirls didn't have a price on them, so I had to ask them young man how much they cost. He said "55p" and I felt I ought to buy one, because I didn't want to look stingy. If I'm not going to buy a Twirl for 55p then I'm never going to buy one".