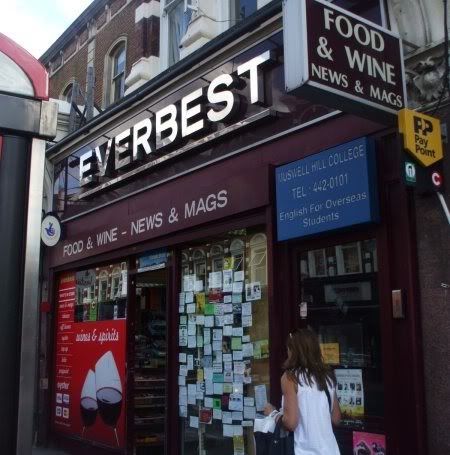 Everbest
388 Muswell Hill Broadway
Muswell Hill
London N10 1DJ
TWIRL AVAILABILITY:
Excellent
TWIRL STORAGE:
On shelf
TWIRL PRICE:
60p
ADDITIONAL COMMENTS:
Photo and Twirl information supplied by
@themanwhofell
who observes sadly "there was a young man reading a paper behind the desk. He didn't seem very interested in serving me. This is a busy shop right next to a prime bus-stop location, so it's no wonder he was a bit jaded".