Following my own, somewhat brief,
report on the Whistlestop
at Waterloo Station,
wardytron
adds the following photo: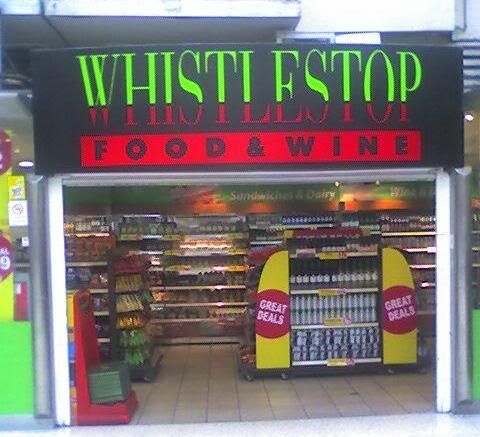 He also says, incorrectly, "Its official address is 'Unit 28, Waterloo Station, London SE1 7LY'".
Unit 28, of course, is actually a branch of Monsoon
.
He adds, with more accuracy this time, "Twirls were 70p, which is on the high side, but the shop was well air-conditioned and not as busy as the WH Smith I photographed yesterday. Whistlestop operate a 'Meal Deal' system, where you can buy a sandwich, bottle of mineral water and a packet of McCoys for £3.59. There's also the option to exchange the McCoys for a Mars Bar, although sadly not a Twirl. However, prolonged and intensive lobbying might produce a U-turn, who knows?"