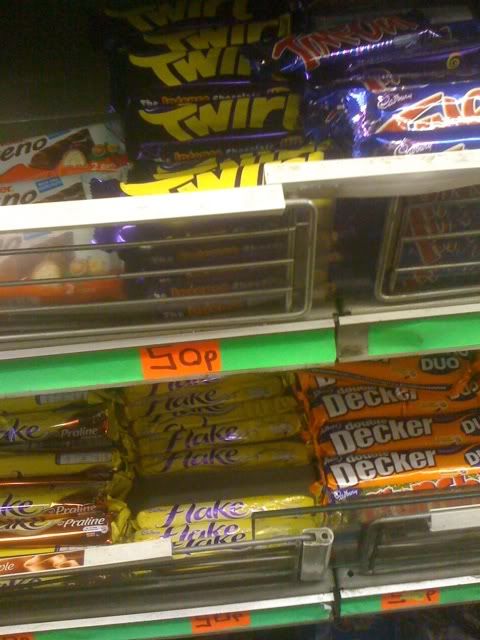 JF Grocers
406-408 Brixton Road, Stockwell
London, SW9 7AW
TWIRL AVAILABILITY:
Excellent
TWIRL STORAGE:
On shelf
TWIRL PRICE:
50p
ADDITIONAL COMMENTS:
Twirl information and photo supplied by a somewhat vague combination of
MandrewB
and
mrscomedyarms
, during "a rare visit to SW9". "Pic speaks for itself" says MandrewB.
UPDATE:
mrscomedyarms offers some further details, "the man behind the counter had a baseball cap and was very friendly".
Also, MandrewB comments further, saying "the lady at the counter had a very liberal attitude towards change-giving: 'That's right, ISN'T it?' she said"